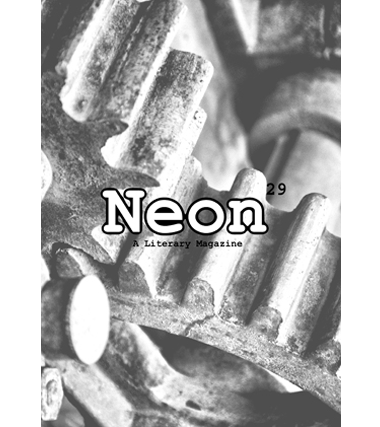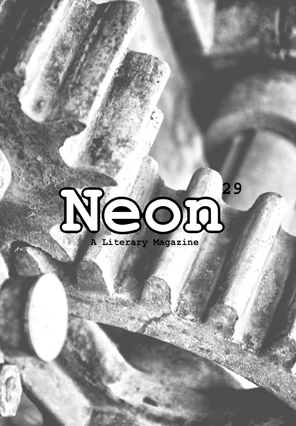 Issue twenty-nine of Neon features the work of Jack Hodil, Kenny Kruse, Dave Snyder, Ashley Fisher, Jennifer Marie Donahue, Fati Z Ahmed, Jennifer Strawson, Joshua Seigal, and Luisa Muradyan.
Neon is free to read online, and costs just £2.50 for a physical copy. Each issue is 40 pages, A5, saddle-stitched and photo-illustrated in black and white.
Published winter 2012 (print and online).