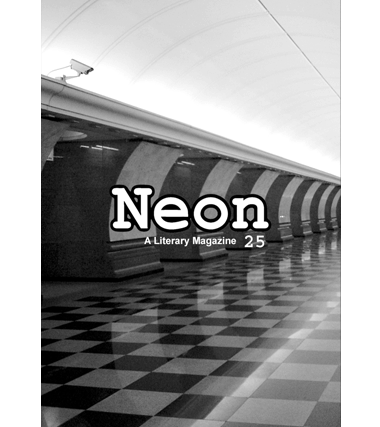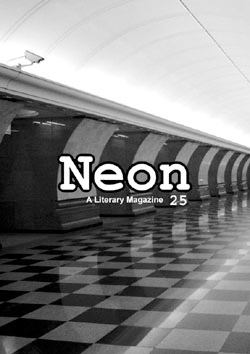 Issue twenty-five of Neon features the work of Lara S Williams, Emily Darrell, Tyler Bigney, AK Jackson, Dan Powell, Erika Suni, Howie Good, Sam Duda, Jennifer Hollie Bowles, and Garrett Ashley.
Neon is free to read online, and costs just £2.50 for a physical copy. Each issue is 40 pages, A5, saddle-stitched and photo-illustrated in black and white.
Published winter 2011 (print and online).