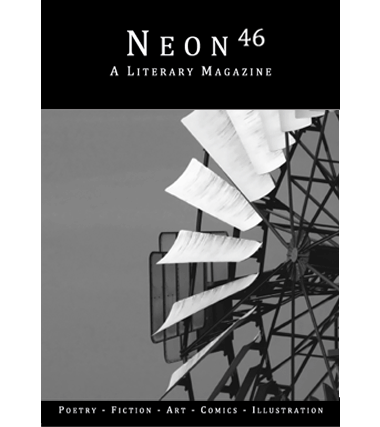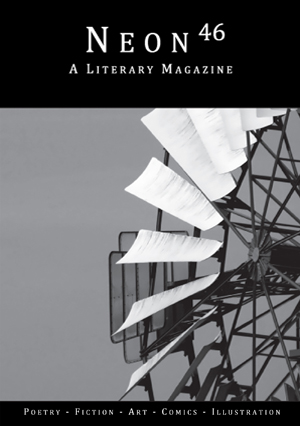 In this issue we meet monsters and their mothers. A teenage girl contemplates the burgeoning horror of her family genes, while a werewolf – desperately lonely – struggles to make it in the big city. We visit the beach at night and examine the aftermath of a fire. We wake to find a horse in our house, and we make a bed for it. We lose ourselves in work. We raise a piñata like he's our own flesh and blood. Stories and poems in this edition come from Ed Cottrell, SP Hannaway, Nathan Breakenridge, Simon K Brown, Megan Taylor, Cameron Bryce, Heather Parry, Matt Riker, and Julia Armfield.
Neon is pay-what-you-want to download, and costs just £5.00 for a physical copy. In its perfect-bound format each issue is around 70 pages, and is photo-illustrated in black and white.
Published spring 2018 (print and online).