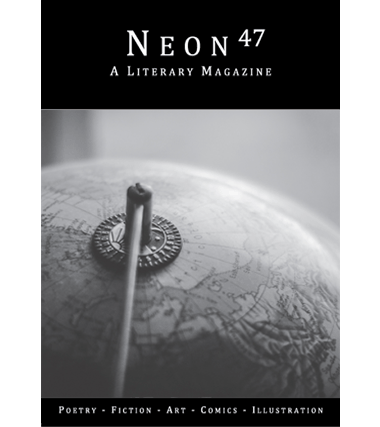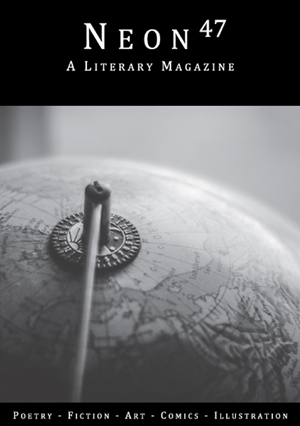 There are hundreds of ways for worlds to end. In this apocalypse-themed issue of Neon we explore just a few of them, from the collapse of Stanley Kubrick's elaborate city within a film set, to a plague of uncontrollable floating. We move from the small wooded enclave of a child's doomed world to a party where the food has run out, the doors are locked, and the guests are going slowly insane. We visit Hellingly Asylum. We watch war sweep across a once-peaceful world. Poetry, fiction, and graphic short stories from Rhonda Eikamp, Tetman Callis, Amanda Faith Poirier, Candice Purwin, Daniel Laing, Chloë Alys Irwin, Olivia Scott-Berry, Victoria Jones and Sarah Daniels.
Neon is pay-what-you-want to download, and costs just £5.00 for a physical copy. In its perfect-bound format each issue is around 70 pages, and is photo-illustrated in black and white.
Published autumn 2018 (print and online).