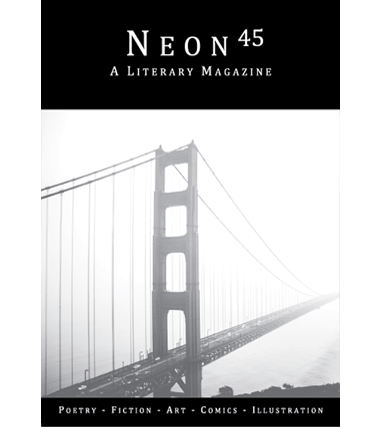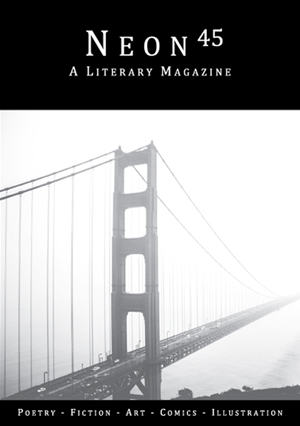 Strange goings on abound on every page of this issue of Neon: urban wildlife becomes oddly violent, the devil appears in a familiar-looking toy car, and a woman throws the last party she'll ever need to organise. Esteban Rodriguez takes us on a visit to an abandoned theme park, while Caroline Hardaker muses on the boiled egg of her dreams, and Al Rocheleau weighs up the relative merits of eating a hundred onions. There are stories from M Durand, Erica Mosley, Jake Ristic-Petrovic and Simone Martel, as well as poetry by Benjamin Palmer and Jon Kemsley Clark.
Neon is pay-what-you-want to download, and costs just £4.00 for a physical copy. In its perfect-bound format each issue is around 70 pages, and is photo-illustrated in black and white.
Published autumn 2017 (print and online).