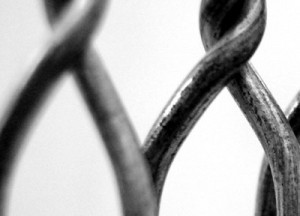 "Blurring" was previously published in The Cathach
Take off your coat.
Let it fall from you.
I want to watch you do that.
I've been thinking of you too much.
Now, I want to make you real.
Do that and come here,
Take off yourself and hang it on me.
Fall from yourself and don't think.
Stop talking.
To name this moment
Is to sap it of itself.
Stop looking.
Don't ask love,
It's beyond me.
Leave before I wake, will you?
It's kinder that way.
Morning, and your searchlight eyes,
Shining, trapping, blinding.
Who can bear that?
I'm sorry I talked
To everyone but you tonight
But I find I'm like that.
Please accept it all, or go.
It's all the same to me, these days.
Now I know I'm saying
None of this out loud,
But I'm hoping you'll hear it in me
This time,
If you're listening.
*
Kerrie O'Brien's poetry has been published in various Irish and UK literary journals including Southword, Orbis, two issues of Crannóg, Revival, Icarus, The Cathach, College Green, Ropes, Daydreamer, Wordlegs, Minus 9 Squared and Boyne Berries. She will also have poems appearing in forthcoming editions of The Poetry Bus and Outburst.