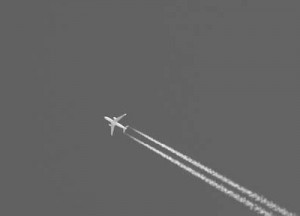 Nicola squeals when Dean enters her. He takes this as his cue to really go for it. And he does: ramming hard, enjoying the smacking sounds his flesh makes against hers, the feel of his balls swinging under him. He hooks his fingers around her hipbones to get a better purchase and repositions himself on the bed so that his thrusts are more upward and strong. Each new thrust elicits another squeal from Nicola until she pulls over a pillow and buries her face into it, knuckles whitening.
Dean ejaculates and slides out of her, slumping back, breathing hard. His cock is sticky against his thigh and he reaches down to pull it up to rest against his stomach. He removes a crinkly hair from under his foreskin, studies it for a moment, then drops the hair over the edge of the bed, wiping his fingers on the sheet.
Nicola's lying foetal with her back to him, streaks of sweat on her pale skin, buttocks pinked.
The Mickey Mouse alarm clock on the bedside table–a functional vestige of Nicola's youth, from a time when her entire bedroom was Disneyfied–counts off seconds with an audible tick. Mickey beams down at the two naked bodies and points out of the window with a gloved finger to where the black outline of a plane crawls across the no-coloured sky, disappearing from sight behind floral printed curtains.
Dean feels the springs in the mattress vibrate under him and looks over at Nicola's shoulders in tentative spasm. He hears the wetness in her breathing and realizes she crying. He has no idea what for.
*
GC Perry's fiction has been published or is upcoming in anthologies from Thieves Jargon Press, Edit Red, So New Media and Better Non Sequitur, as well as numerous places on the internet including FRiGG, Pindeldyboz and Noo. Extracts of his never-to-be completed novel were featured in issues of The Orphan Leaf Review. He lives in South London.