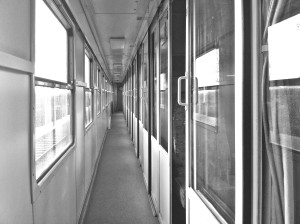 When they said I was going to be on the radio, nobody
told me they meant from the start to the end:
Timothy Hawkins was born as a loser,
tonight he will die as one, live for your pleasure. Ninety dull
years he has lived without living – a minute and a half
silence, one second per year then we'll send you
to bed with the sound of the sixties…
I found myself looking forward to the music
although I would never hear it.
*
Rebecca L Brown is a British writer. She specialises in horror, science fiction, humour, surreal and experimental fiction, although her writing often wanders off into other genres and gets horribly lost.