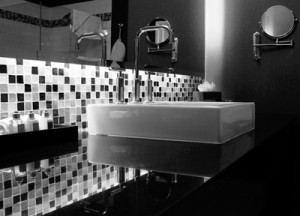 From your shower. Jesus, Tom,
no one does that. Hangs themselves.
No one does that. Tom hanging.
Christ. From your shower they found
you. The gardenias didn't bloom
that spring. My hands sore
from all the weeding and I
had to go see the baby elephant at the zoo
without you. At the funeral, all I could picture
was his small trunk hanging
from your shower. Jesus. No one
does that to themselves. My hands
bled from pulling wild flowers, from
pulling that day they found
you hanging from your shower.
*
Fati Z Ahmed loves good food and funny stories, and never, ever turns down second helping of either. She has spent time working in the music industry, as a laboratory assistant, and a horse-back riding instructor. Currently, Fati is pursuing her MFA at Florida State University and is an editor at Revolution House magazine.