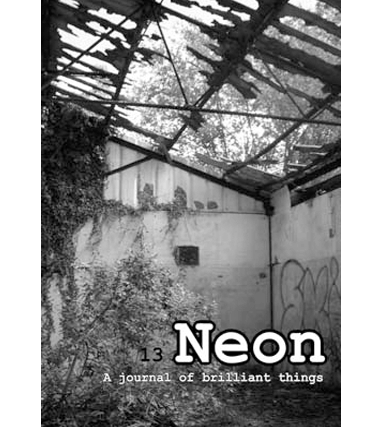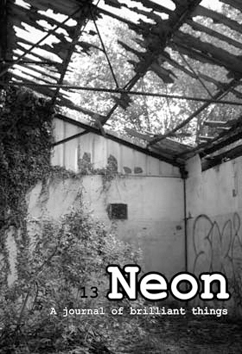 Issue thirteen of Neon features the work of E.V. Noechel, Kyle Hemmings, Carmelo Rafala, Josh Jennings, Sam Jayne, Paul Kavanagh, Bunny Dees, Jenifer Wills, George O' Gorman, Bill West, and Joe Balaz & Mary Ellen Derwis.
Neon is free to read. If you enjoy the work we publish a small donation is appreciated.
Published autumn 2007 (print and online).