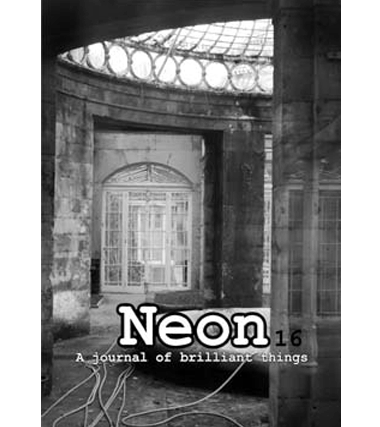 Issue sixteen of Neon features the work of Jared Ward, Fred Skolnik, PA Levy, Sarah Anne Lloyd, Paul Hanninen, GC Perry, Weihui Lu, Nicole Kuwik, Bruce Brightly, and Joseph Goosey.
Neon is free to read. If you enjoy the work we publish a small donation is appreciated.
Published summer 2008 (print and online).