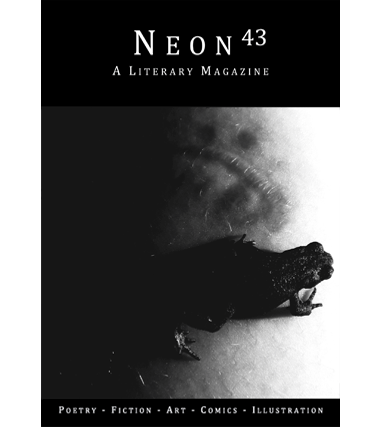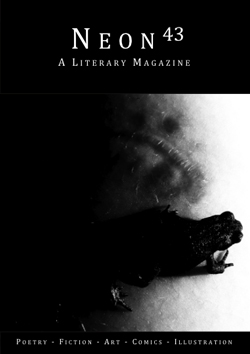 This issue of Neon has everything, from Faye Moorhouse's beautiful graphic short story "The Cat Ladies Of Czechoslovakia" to Lynn Hoffman's poetic investigation into the post-literary lives of various fictional characters (just what did happen to that Potter kid after the magic dried up, anyway?). Stories range from hard sci-fi ("You used to be in the band; now you work on the asteroid," writes Robert N Lee in his story "98 Ianthe") to poetic meditations on stock photography (Juliet Kinder's "Empty Frames"). Other featured creators in this edition include Lucas Shepherd, Thea Hawlin, Stephen Devereux, Karina Evans, Kelly Muskat, Lydia Armstrong and Toby Penney. The cover image is by the award-winning young photographer Eleanor Leonne Bennett.
Neon is pay-what-you-want to read online, and costs just £4.00 for a physical copy. In its perfect-bound format each issue is around 70 pages, and is photo-illustrated in black and white.
Published summer 2016 (print and online).