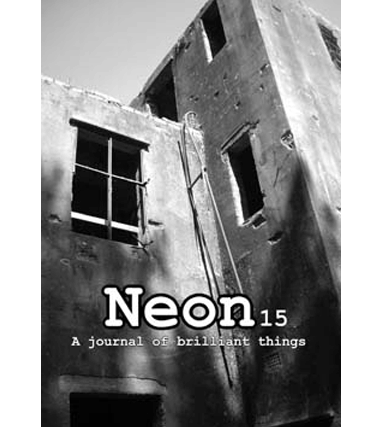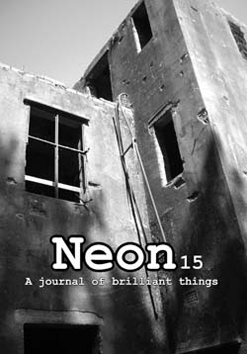 Issue fifteen of Neon features the work of Jane Flett, ME Silverman, Miranda Merklein, Martin Hayes, Craig Caudill, Luigi Monteferrante, Christopher Barnes, John Oliver Hodges, Tricia Asklar, Noel Sloboda, Howard Good, and Morris Collins.
Neon is free to read. If you enjoy the work we publish a small donation is appreciated.
Published spring 2008 (print and online).