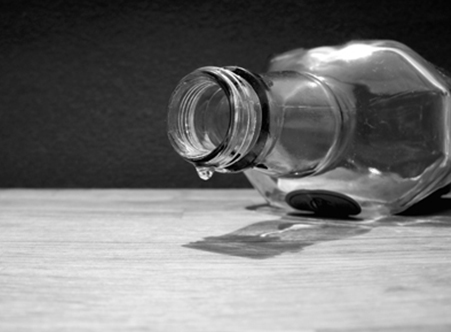 There's something about a man led around by his dick. The arrested, slop-licking gaze, the ever-attentiveness, dick forward–my father is such a man. Maybe that's why I can spot them, men and women leashed to some kind of compulsion, drinking, say, or eating, or even health. Give me five minutes and I'll give you your neurosis. I want to give you the partial diagram of a life which is not my life. But I know this life. Give me five minutes. What is my compulsion? What is my neurosis? Give me five minutes.
Diagram Of A Life
| | | | |
| --- | --- | --- | --- |
| _ | Parents drunk and fighting | Reads Romance novels | Cancer |
| Child A | Prays to Disney for escape | Wants Prince Charming | What's death? |
| Teen A | Still watches Disney movies | Dreams of handsome vampire rescuer, edgier Prince Charming | N/A (or involves relative) |
| Young Adult A | Drinks too much in college but is after all nothing like parents since everyone drinks in college | Rushes into marriage for Happily Ever After, divorces | Is diagnosed, clings to new, ill-advised relationship, Happily Ever After (Chemo) involves newfound ill-advised urgency |
| Adult A | Alcoholic | Of course, and goes on trips to Disney World | Returns due to drinking |
Put another way, "Me and Mom and Pop, What Feels Like Home, What I Learned From Disney, What Feels Real, Drinking and Fighting, Cancer Sucks, Seize the Day, Seize the Bottle, Seize the Heart, Wake Up, You, Wake Up."
Wake up, you, wake up.
*
Lydia Williams has published fiction in The Pedestal, The Apple Valley Review, Night Train, New South, The Dead Mule, The Armchair Aesthete, and Fresh Boiled Peanuts, among others. She is a Contributing Editor for The Chattahoochee Review and has a Ph.D. in English from Georgia State University.