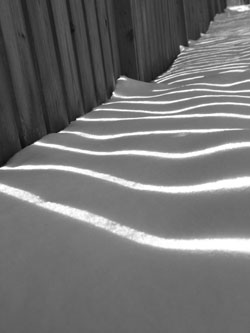 It'll run its course
What if it doesn't?
He'll grow bored of her
Bored? He's never had so much sex.
Eurgh. Just pictured him naked.
Enough girls
It can't be serious.
He's sick in the head.
And the dick.
Enough
(Mother leaves)
He must be a pervert.
A paedophile.
She's legal though.
Agreed.
But what can we do about it?
*
Sarah Greenfield Clark is just another someone, writing in what little free time there is. She studies the craft with the Open University and she'd love to do this as a living, but for now she's mostly happy being a mum and escaping in poetry and prose when she can.